Being the Groomsman
(
General
)
Last Saturday my good old and closely connected friend Matthias got married. He married his long time girlfriend Conny. The weeding started with a photo session lead by a professional photographer. The photo session was much fun as the weather was lovely, the photographer had great ideas about scenarios, and we were all in a great mood. After the photo session, the church wedding started. The priest did a great job and the band played thrilling music. The whole ceremony was just touching! After the church a reception was hold before the wedding party left for the final destination of this day. The dinner and the party took place in the lovely hotel Hohenkarpfen. About 85 people attended the delicious dinner and celebrated with the bridal couple before a massive firework started the unofficial part of the night. A DJ which changed the music genre from time to time played great party music until early Sunday morning.
For me the wedding was just a great event and lots of hard work. Being the groomsman is a challenge. However, I think it was worth the effort as all planning played out. Conny and Matthias really enjoyed the weeding and that was the goal of the day! ;-)
The pictures below show Conny and Matthias as they are in the church hugging each other and as they leaving the church in a rain of red hearts, respectively.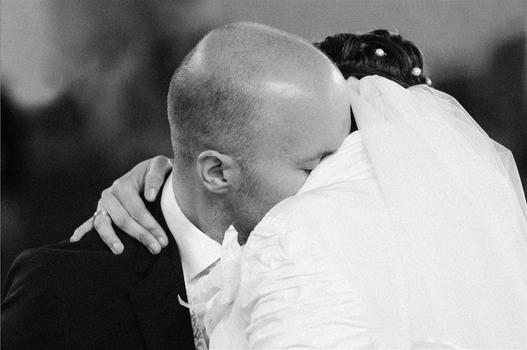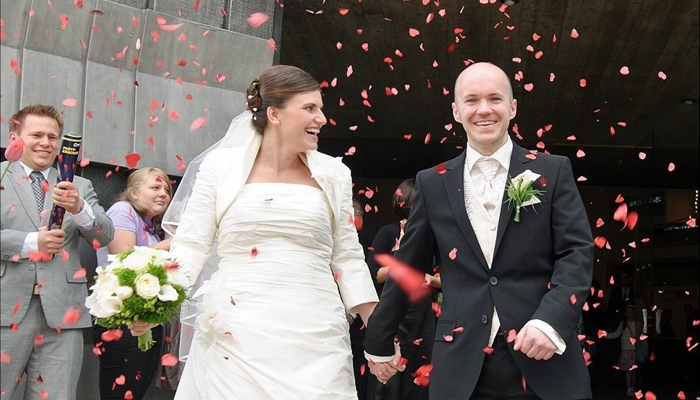 Cheers,
Thomas
Posted by
Thomas King
at
22:45
2010-05-26 |
Trackbacks (0)
|
Comments (0)