MobileKnox for Android 1.6.0
(
MobileKnox / Safe
)
MobileKnox 1.5.0 provided a new feature called "quick insertion". This feature allows to easily insert commonly used strings such as "login" or "password" by just clicking a menu button. In MobileKnox 1.6.0 this feature is extended to collect names of your accounts as configured by your phone (see Settings - "Accounts & sync" on your Android phone). The idea behind this is that often the names of your accounts are used by other accounts as well. For instance, your mail address is often shared as login name by many accounts. So, adding this feature makes the usage of MobileKnox even more convenient.
Have fun using MobileKnox and DesktopKnox.
Thomas
Posted by
Thomas King
at
20:40
2010-11-24 |
Trackbacks (0)
|
Comments (0)
MobileKnox 1.5.0 and 1.5.1
(
MobileKnox / Safe
)
Two days ago I released MobileKnox 1.5.0 and today I set free an improvements and bugfix release called MobileKnox 1.5.1. Besides the already mentioned improvements MobileKnox provides now the so-called "quick insertion" of predefined strings. If you add or modify an existing entry you usually type in "Login:" and "Password:" which is often a pain. Entering these strings repeatably is something MobileKnox should make easy. For this, "Quick Insertion" is developed. Just make a long click on the content text field and select the string you want to enter. You can select from a wide varity of strings. Just to name few: Login, Username, Password, and PIN.
Have a look on these screenshots showing how "Quick Insertion" works: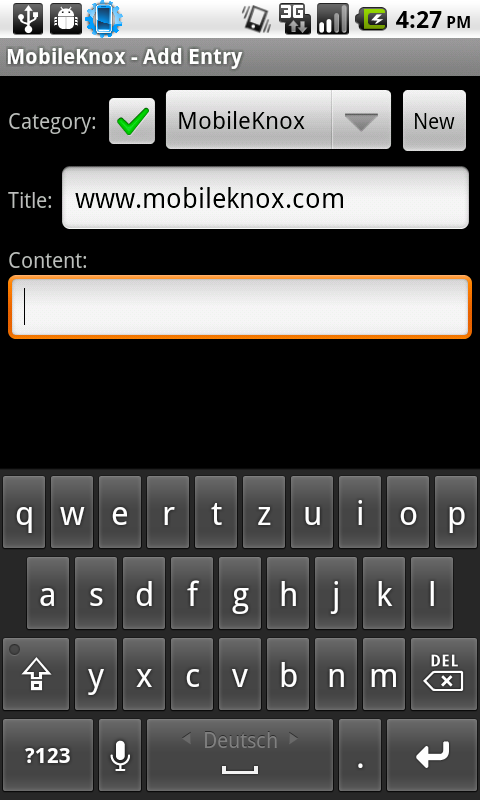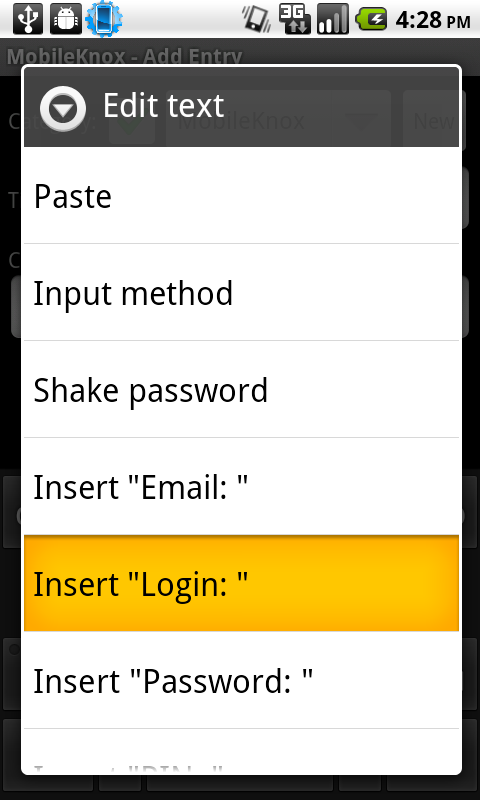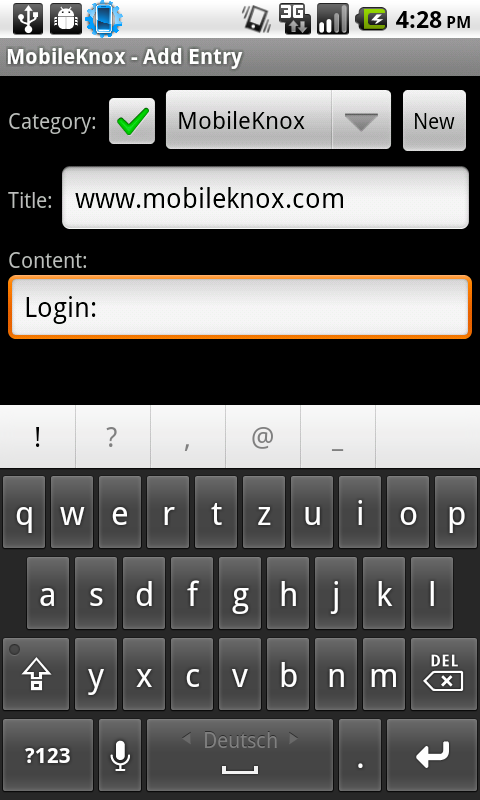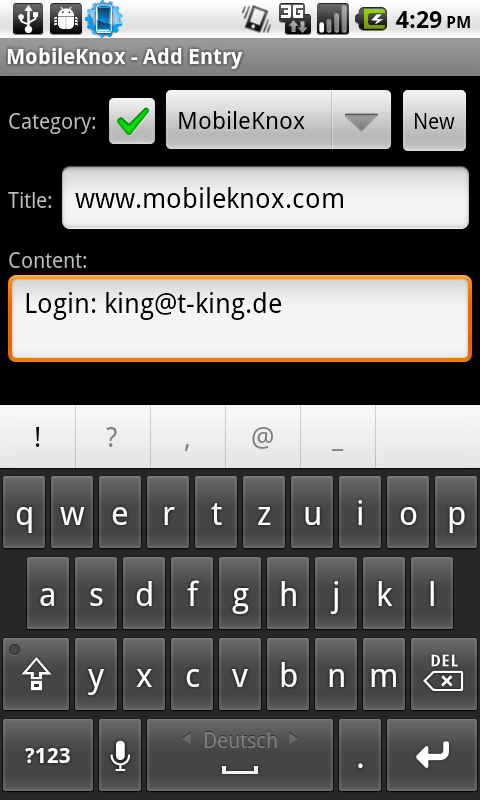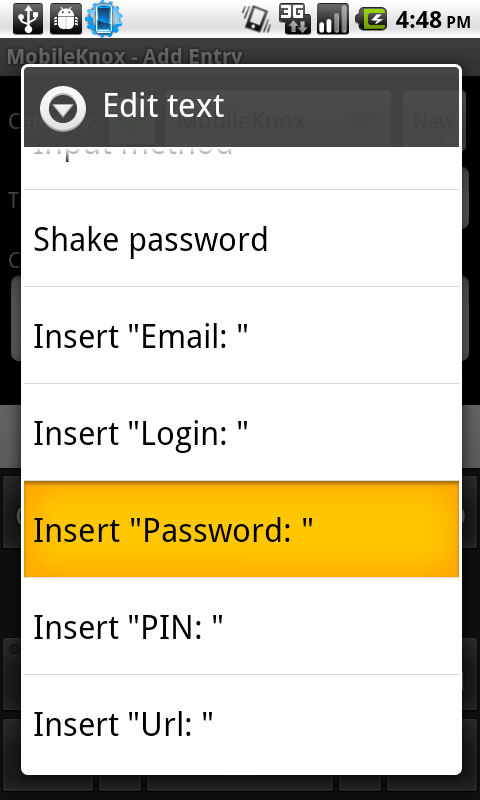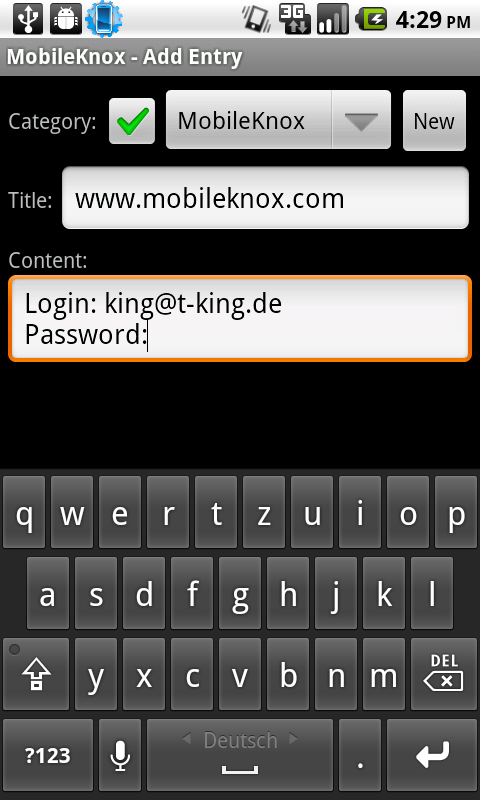 Currently, the predefined strings cannot be changed. Do you want to be able to change the string? Let me know and I will think about providing such a feature!
Have fun using MobileKnox and DekstopKnox.
Best regards,
Thomas King
Posted by
Thomas King
at
16:50
2010-11-07 |
Trackbacks (0)
|
Comments (0)